Ghost Site Demo Content
I use this importable demo content for testing and developing themes. It helps me quickly view the attributes and features of Ghost themes...
You can download it here and upload it into a new Ghost site when you want to see what a certain theme looks like with populated content.
However, please note that once you are ready to start building a production site, you really need to fresh install and not try to re-use the site with the dummy content as a production site.
Also, be aware that this will overwrite any and all settings you have made in Ghost admin including logo, banners, color accent, navigation, site header and footer injections and more.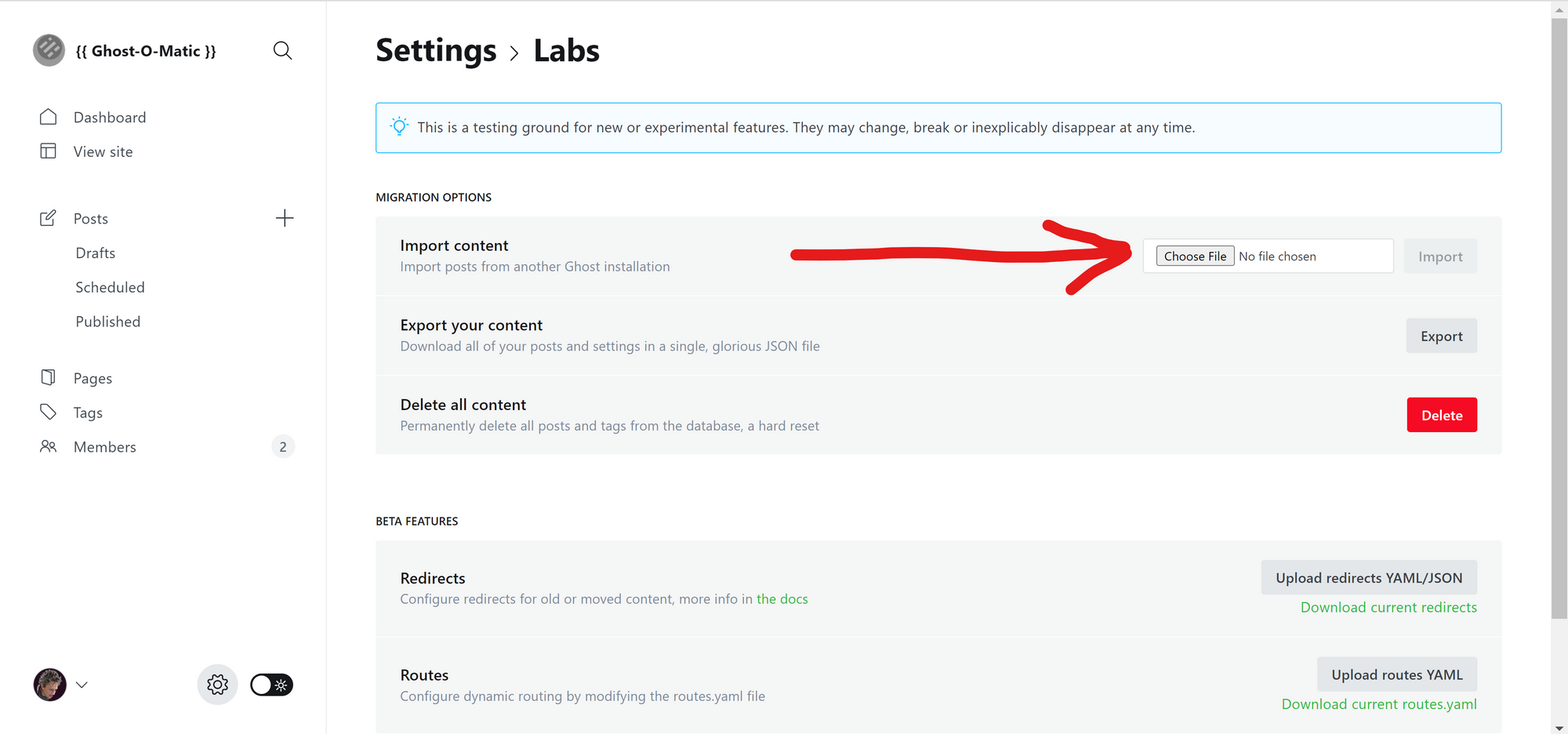 For reference and comparison, below you can also download the equivalent file of a freshly installed Ghost site...